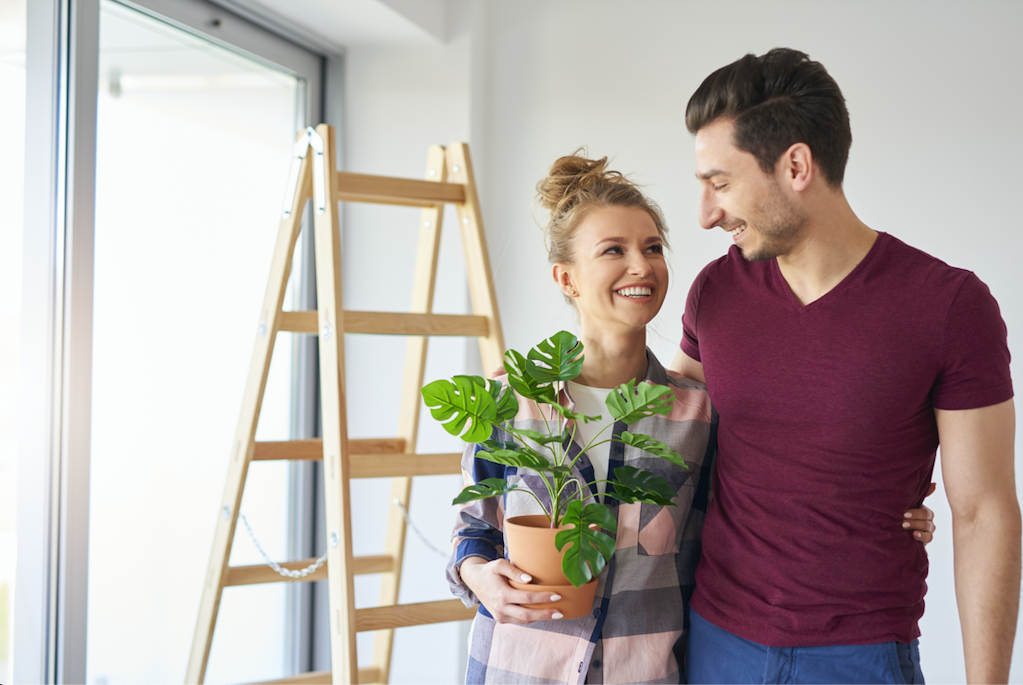 There's no way around it: Moving is hard. We've discussed what to do before you move into your new place, and how to make your new house feel like home, but today we'll be sharing our tips for that nerve-wracking process that comes first: Moving out. While move-out checklists are easy to come by, they're often filled with just way too much information. Cancel the morning paper? Please.
Here's our realistic list of 10 things you have to do before moving day—no more, and no less:
1. Keep Records
When you start to collect estimates for packers, movers, and pricing for moving materials, make sure you save that information in one easily accessible place. Whether that's a folder on your phone, Google Drive, or an actual folder, make sure you keep your receipts throughout the process. Pro tip: You can claim these deductions at tax time!
2. Budget
Set a moving budget before you do anything—and we mean anything. Moving can be as cheap or as expensive as you make it, so you'll want to decide how much you want to spend upfront and make your choices accordingly.
3. Take Time Off
We're just going to break it to you now: One weekend is not long enough to move into a new home. Make sure that you block off time at work to devote the time you need to pack, unpack, and get settled in your new place.
4. Hire Professionals
Hiring professional movers or even packers can be extremely helpful on moving day, if you can afford the expense. You'll be able to concentrate on where things should go and the logistics of getting settled into your new home—and not the logistics of getting the sofa up the stairs. (For the best prices on movers and trucks, start looking to schedule six weeks out.)
5. Set Up Utilities
Your utilities at your new home should be scheduled to start the day before you move in. Make sure you get these set up far in advance so that you're not left unpacking your living room in the dark!
6. Pack Infrequently Used Items
Why wait until the moving truck shows up to start packing last year's Christmas decorations? Get a head start by packing little-used items first, like old sporting gear or holiday décor, so that you have one less thing to worry about on the big day.
7. Sell or Give Away Extra Items
If you have furniture that wouldn't look out of place at an antique show and that you plan to replace, now may be the time. Don't pay to move things you'll throw away in the next six months—instead, purge before you pack! Sell or give away any items that you don't need to keep.
8. Take Photos of Valuables
The day before the move or even the day of, take pictures of your most expensive items before the movers arrive. If those expensive items arrive at your new place with extra scratches or dings, you'll need to be able to prove that they were damaged in transit to collect on a moving insurance policy.
9. Back-Up All Computers and Devices
Make sure that all your devices are backed up to external storage before you pack them up, especially if you don't have a cloud storage system. Even if you hire the best movers in the world, accidents do happen, so it's best to make sure that your photos, documents, and data are saved elsewhere.
10. Clean And Defrost Appliances
If you're moving your freezer or refrigerator, make sure that these appliances are empty and unplugged the night before. That way you can dry them out in the morning and save yourself moving dripping wet (and heavy) appliances through your house.
And there you have it. These are our top ten must-do tips for anyone who is moving out soon—but if you're not there yet, that's okay. Bookmark this article and come back later! You'll thank us, we promise. And if you're still looking for your family's next home, don't hesitate to reach out. Call our team any time for help with house hunting, home buying, or with questions about selling your home.